This film is the inside story of a dissident for the digital age who inspires global audiences and blurs the boundaries of art and politics. First-time director Alison Klayman gained unprecedented access to Ai while working as a journalist in China. Her detailed portrait provides a nuanced exploration of contemporary China and one of its most compelling public figures.
As China's economic growth continues to look robust in the wake of a global financial crisis, by its own standards, it has slowed since 2009. The Communist Party will inevitably be forced to reconsider investments in infrastructure and a reliance on exports, and instead put that money back into the hands of citizens to recharge the economy. On the streets and in the factories, low wages and poor working conditions have brought unrest, culminating in a rising number of nation-wide workers' strikes and protests that have galvanized through the use of social media tools.
For decades, at the center of national subversion we have found internationally acclaimed contemporary artist Ai Weiwei. His online video that features random international citizens saying, fuck you motherland, in their native tongue into the camera is a bold example of his provocativeness. Ai Weiwei knows exactly how to connect to citizens – to make them believe in his ideas – and for the Chinese Government this poses a national threat, especially in an online age that they're grappling to control.
In Alison Klayman's documentary, Ai Weiwei: Never Sorry, which screened as a Berlinale Special during the 62nd International Berlin Film Festival, we see two years of Weiwei's work and rebellion, witnessing some of the gutsiest actions ever taken by an artist in a heavily censored nation. At one point in the film, Klayman asks Weiwei where he gets his courage, to which he replies that he is ultimately fearful – and that is precisely what makes him so brave.
The film cites his Beijing National Stadium design for the 2008 Summer Olympics, also known as the Bird's Nest, from which he later removed himself while voicing his anti-Olympics views to a negligent media. His process of creating the outstanding, and tedious, Sunflower Seeds installation at the Tate Modern in London is also observed in the film. The work consists of one hundred million porcelain "seeds," each individually hand-painted in the town of Jingdezhen by 1,600 Chinese artisans, and scattered over a large area of the exhibition hall. The artist was keen for visitors to walk across and roll in the work to experience and contemplate the essence of his comment on mass consumption, Chinese industry, famine and collective work.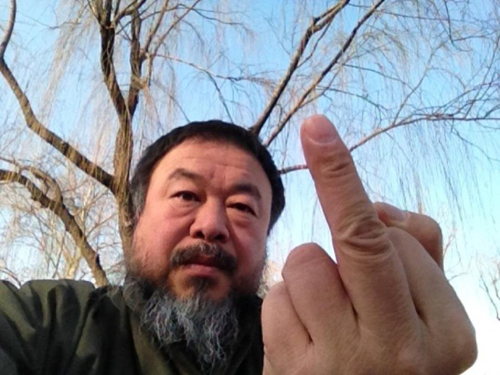 As a very active user of Twitter and blogging, Ai Weiwei has also accrued a large group of young supporters to help with various movements; yet even associating themselves with Weiwei has put their own reputations with the Party at risk. As Ai sees it, he uses 'assistants as assassins.' Most notable was their work after the Sichuan earthquake in 2008 that had Ai leading a citizens' investigation to compile list upon list of all the school children who had died in the disaster.
The Sichuan inquest resulted in the shutting down of his blog; and while en route to testify at the trial of an earthquake activist, police stormed Weiwei's hotel room in the city of Chengdu and left him with a deadly head wound that required emergency brain surgery. A running narrative throughout Never Sorry is Ai Weiwei's ongoing efforts to have the Chinese officials and the police admit to causing the injury, a fact that they still deny today.
Login or signup to read the rest..
If you do not have subscription, you can just login or register, and choose free guest or subscription to read all articles.
-