As they have rarely been given a leading role at the Cannes Festival, it is not surprising that no documentary film competed this year. Documentaries were shown during special sessions as part of the official selection or the International Critics Week, while the Directors' Fortnight skipped documentary films entirely.
"Fahrenheit-9-11's" winning of the prize in 2004 is therefore more the exception that proves the rule. Box office figures, however, seem to tilt towards the documentary genre. The scathing attack by Michael Moore was overwhelmingly ahead of the other prize-winners in terms of ticket sales. The film recorded a record-setting ticket sales of 2,378,455, compared to 1,587,292 for Polanski's "The Pianis" or 1,400,007 for Mike Leigh's "Secrets and Lies", its most serious competitors, while the box-office figures of most winners of the Palme d'Or do not exceed 700,000. Yet even if the Cannes Festival is linked to one of the most important film markets, it is not all about the big bucks here.
https://www.youtube.com/watch?v=ujaJrrDJBE8
Glancing at the documentary selections this century, it seems that the emphasis has been on their committed, even controversial or at least historical nature when the selectors made their choice. Thus, Patricio Guzman's "The Pinochet Case" was screened during the Critics Week in 2001 and was included in the official out-of-competition selection in 2004 with "Salvador Allende". Since 2000, Arturo Ripstein's "Heroes and Time", Chantal Akerman's "From the Other Side", Raymond Depardon's "10th Room", Rithy Panh's "S-21: the Khmer Rouge Death Machine", or even "Sobibor, 14th October 1943" by Claude Lanzmann have also been screened on the Croisette.
Let's now take a brief look at the outstanding films of 2006.
Kigali, des images contre un massacre
This year, following its established line, the International Critics Week accepted a first film, "Kigali, images contre un massacre" by Jean-Christophe Klotz. As a young reporter, Klotz accompanied Bernard Kouchner (a former French socialist minister) to Rwanda in 1994 on a last-chance mission when the massacres had just begun. Kouchner's impotence while relating his interviews with François Mitterrand, the then president of France, is striking: "Jean-Christophe and I were two stupid jerks trying to warn the world… And the bastards did nothing."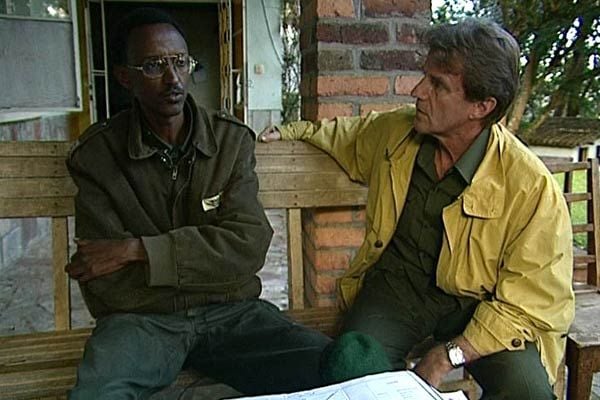 You have to login or create account (top menu) to read on for a while. Or get full access, print magazines and your own presentation page as a
member
.
-