Winter Of Love
The Netherlands, 2010, 90 min.,
For filmmaker Gülşah Doğan her uncle Cemal and aunt Emine are the very picture of ideal love. Cemal visits his wife, who lives in a nursing home due to Alzheimer's, every day. Doğan wonders how their love came into being and how it manages to survive. A tour of family members provides a multitude of answers and love stories. This is cut with Cemal and Emine's own story: their marriage in Derebaşi, their time in Adana and their lives in Enschede, the Netherlands. Gradually, Cemal and Emine's love is put in perspective.
In her debut film, Gülşah Doğan asks how love is experienced in her family. It is a remarkably simple, straightforward and universal question. Despite the specific situation of this – or any – family, anyone should be able to connect to the question.
Doğan, of Turkish descent, starts from a very personal perspective: the lack of a love story of her own. Being single at 34, family members wonder why she never married. She then investigates love in her family, taking Uncle Cemal and Aunt Emine as a starting point. Their love must be the real thing, when you see how Cemal takes care of Emine, combing her hair, massaging her temples and legs. So she asks her nephew, other aunts, uncles, and her grandmother, all of whom she introduces in terms of their relationships to Cemal and Emine, to tell her about love, about their love and their love song. Her own parents are absent from the film. Given that they divorced 20 years ago, it is likely she doesn't expect to find any answers there.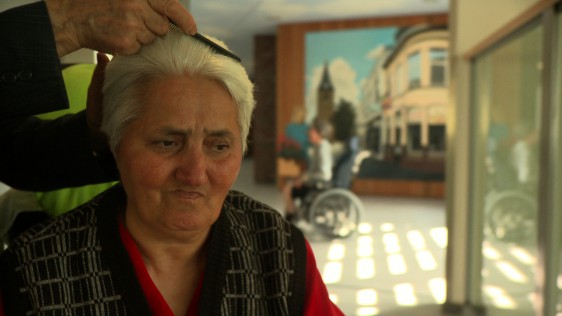 In Winter of Love, Doğan mixes family history, accounts of what love is, family members' experiences, friends' recollections, and love songs. The film touches on many bigger themes as well, such as cultural traditions and modernity, diasporas and survival. But these are never central. It is simply not what the film is about. Love stories from the past are embedded in Turkish culture, and include arranged marriages and violence ("by day he hit you, by night he embraced you", as Doğan's grandmother puts it); although it feels like doing the film injustice to directly relate it to such bigger themes.
Cemal and Emine's story transcends this because of their move to the Netherlands. The uncle and aunt that accompanied them left old-fashioned ideas behind. This film is about love, and love only. In that sense, Winter of Love seems unremarkable, given that so many films are about love. Having said that, what stands out is the care and precision (and love) with which it is made.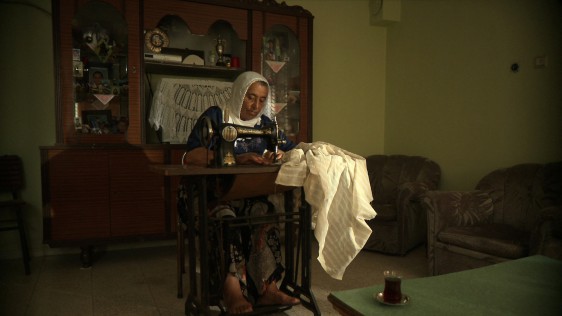 The interviews are filmed with medium close-ups at most but usually from a greater distance, which provides some respite given the dictatorship of extreme close-ups these days. Silences are allowed. Along with the interviews, we follow in the tracks of Cemal and Emine, from Derebaşi in Turkish Kurdistan, to Adana near Turkey's south coast, to Enschede, the Netherlands. Doğan allows plenty of time to introduce and illustrate all these places. She lets us "land" there before the story continues.
There are pictures from the past and scenes from the present. This patchwork, so carefully crafted, has no loose ends. The love songs the family members sing are not all about ideal love between partners. In some cases they illustrate the singer's own situation more than that of Cemal and Emine. "I am cold, cover me with a blanket, mother" sings an aunt, who was married to Doğan's uncle when she was just 14. "The deep conversations with you I dream about at night, I see you hold with others by day" sings another aunt, who was married but had the courage to leave her husband and seems the most sceptical about love. She feels Cemal is making up, but according to her: "Duties do not exist in love".
Slowly, the various stories family members tell show how complex and versatile love is. The stories create nuance in Cemal and Emine's relationship, but also in Doğan's perception of her own situation. The stories of earlier generations, with arranged marriages that were more or less successful (as well as a tendency to romanticize past loves, I suspect) and her own parents' divorce, made her back off. She has made their not-love stories her own. But she is in a different position, having grown up in the Netherlands in what would appear to be a relatively modern family. Maybe it's time to open up to love, she concludes.
-