Food. It's a hot topic in America – the way people eat (fast food culture), what people eat (the prevalence of junk food). Obesity is a huge problem, recent statistics put it at 30 percent of Americans, and the divide between those eating consciously (healthy and organic) and those eating carelessly (or cannot afford quality food) is hugely evident – though shifting due to media coverage (even mainstream Time Magazine got into the mix). I was thrilled to get the assignment to write on CPH:DOX.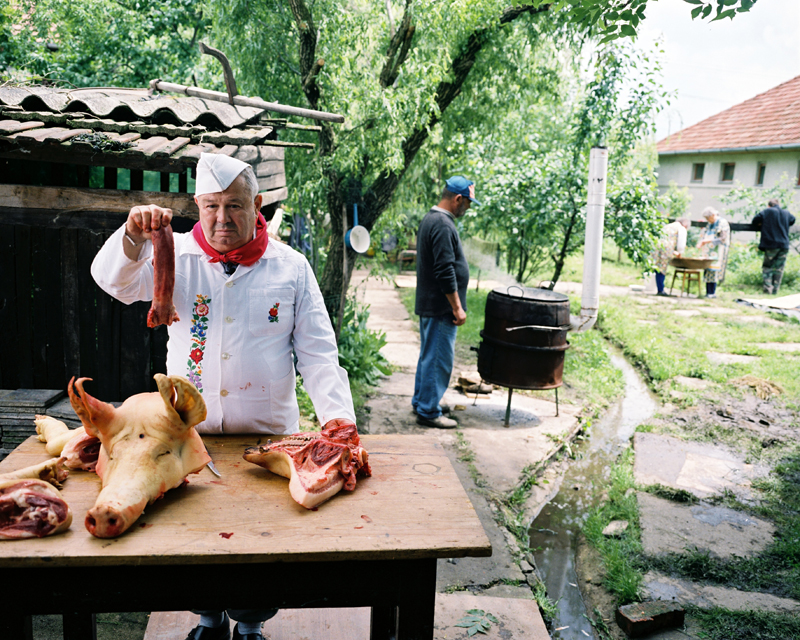 I'd never been to Copenhagen and I'd heard great things about the festival. When packing to leave, and adding my green food bars to my bag – I'm one of those healthy eaters and didn't want to get caught without nutritional supplies – my friend said to me, "You don't have to worry about taking all that, everyone eats well over there."
My impression of the festival started with accommodations at Hotel 27, where yes, my
friend was right, the food was superb and exceeded my organic dreams. I immediately became curious, not only about Danish culture and how it relates to the programme, but also about the food: did all of Denmark eat this way? Or was it just a slice of Copenhagen? Was this one reason, together with all those bikes, why I don't see any obese people?
My interest was surely piqued because my writing assignment was to cover the festival's Food on Film programme for this magazine. There are no documentary boxes at CPH:DOX. Every corner of "the real" from the socio-political to personal journal to artistic to the downright wacky is explored. Events from panels to multi-media concerts play a significant role, expanding the festival experience offscreen. The Food on Film section was cosponsored by Meyer Madhus, the Danish healthy food pioneers. The section featured four films paired with related events such as tastings and discussions about food culture, all designed to raise food awareness.
Colony, by Carter Gunn and Ross McDonnell, made a stop in Copenhagen after playing festivals worldwide. The elegantly photographed documentary chronicles the demise of bee colonies, commonly called colony collapse disorder. At the screenings, Madhus placed apples next to viewer's seats to contextualize the film and personalize the experience. You like that apple? Without bees and pollination it wouldn't exist.
https://www.youtube.com/watch?v=ZDWgpo6EJgM
After the screening – at the Geological Museum, what better place to evoke the connections of the natural world? – Danish author Tor Nørretranders lectured on food choices and sustainability. The Colony event continued outside the theatre. Danish beekeepers offered handcrafted honey samples, bees swarmed in a hive, cucumbers (something I was starting to notice are popular in Copenhagen) cleansed the palette, more organic apples and pears (and Madhus chocolates) to taste. Also screening this year was Tapped, Canadian filmmaker Stephanie Soechtig's tale about the bottled water industry's dark side. After that screening, municipal water tasting washed down raw food treats and drove home the notion of "bottled may not be better."
A unique spin on food was Cooking History, Slovakian director Peter Kerekes' savvy look into an aspect of war not typically documented: the feeding of the hungry soldiers and the brave chefs behind the recipes. Pancakes and coq a vin, pickled mushrooms and paprikash, these are not the things you'd typically associate with the battlefield. If it's true "an army marches on its stomach," as Napoleon is purported to have said.
Combat cooks have worthy stories to tell.

Login or signup to read the rest..
If you do not have subscription, you can just login or register, and choose free guest or subscription to read all articles.
-