The Diagonale opened with a gala evening at the Graz opera house which featured the premiere of Goran Rebic's documentary The Punishment. As the evening unfolded, it emerged that the film's title was curiously appropriate in a way that festival directors Constantin Wulff and Christine Dollhofer hadn't anticipated. In response to political protests by filmmakers against the newly-formed right-wing coalition government, the province of Styria (host, through its capital Graz, of the annual fest) had come up with its own punishment, threatening to withdraw the money for the Diagonale's Grand Prize.
With admirable courage, festival directors and cultural activists stood their ground, determined not to let anti-democratic power games silence them or spoil the fun. Instead, the threat of funding cuts actually seemed to intensify the already exhilarating political debates taking place within the Austrian filmmaking and arts communities. Against the background of government mistrust of artists, the scheduled panel discussions – on themes such as "Scenarios for a new cultural politics," "Filmic journeys to the former Yugoslavia" and "New directions for young Austrian filmmakers" – became the scene of impassioned exchanges about the social importance of art and the need for new strategies of resistance. With the recent announcements of slashed funding throughout the cultural sector – including the news that the federal film fund would be decreased from 170 to 108 million Schillings in one fell swoop – it is no exaggeration to say that Austrian film may soon be fighting for its very existence. It was especially inspiring, then, to discover that filmmakers and cultural activists are rising to the occasion and fighting back. During the Diagonale there was even a demonstration against the "black and blue" coalition of conservative and right-wing parties, during which festival guests carrying banners marched through the streets of Graz before the eyes of the town's perplexed inhabitants.
To highlight the filmmakers' efforts, the Diagonale's organisers came up with an ingenious programming idea: a call for any and all films about strategies of resistance, to be shown in a daily programme entitled "The Art of the Moment is Resistance." Responses poured in from amateurs and professionals alike, from people picking up a handycam for the first time ever in order to film a demonstration, all the way to one particular elderly gentleman who started out as a newsreel reporter back in 1948. Because the urgency of the issues demands quick responses, many of the films and videos were somewhat rough around the edges in spite of their compelling subject matter. But several filmmakers succeeded at making surprisingly accomplished contributions in a very short space of time. In a few days of no-budget shooting in their Vienna office, filmmaker Johannes Holzhausen and producer Johannes Rosenberger of Navigator Film interviewed a cross section of average and not-so-average Austrians; the result was Zero Crossing – Conversations in Vienna, an extremely interesting psychological portrait of Austrian society today. And with Auf Widerst@nd, Brussels-based Simon Arazi and Vincent Hufty showed how a variety of media – such as independent radio, the internet, multimedia and street theater – can be used to spread activist messages in original and humorous ways guaranteed to capture the public's attention.
In this highly charged atmosphere, it seemed that everything had suddenly become highly political. It is important to remember, therefore, that Austrian filmmakers were already working on analyzing social and political problems well before they woke up in February 2000 to discover that Jörg Haider was part of their government. The past year's documentary output, as screened in the regular documentary programme, included the following dominant themes: multicultural society; ethnic conflicts in the former Yugoslavia; coming to terms with Austria's Nazi past; and the malaise lurking just below the surface of everyday life.
"The others could learn a lot from us Gypsies, not us from them," wryly remarks Ceija Stojka in Karin Berger's doc of the same name (also a Navigator production). The film is an original and moving portrait of a highly inspiring woman. A survivor of the Nazi concentration camps, artist and activist Ceija Stojka has made it her mission to remind the world that Roma and Sinti culture has not ceased to exist, and could actually teach mainstream society a thing or two about finding a more humane way of life. One of the most refreshing aspects of the film is that it succeeds at completely avoiding the clichés so often found in portraits of Gypsies and/or Holocaust survivors. Berger spent years getting to know Ceija and her family before she began shooting, and her sensitive observational style shines through in every scene.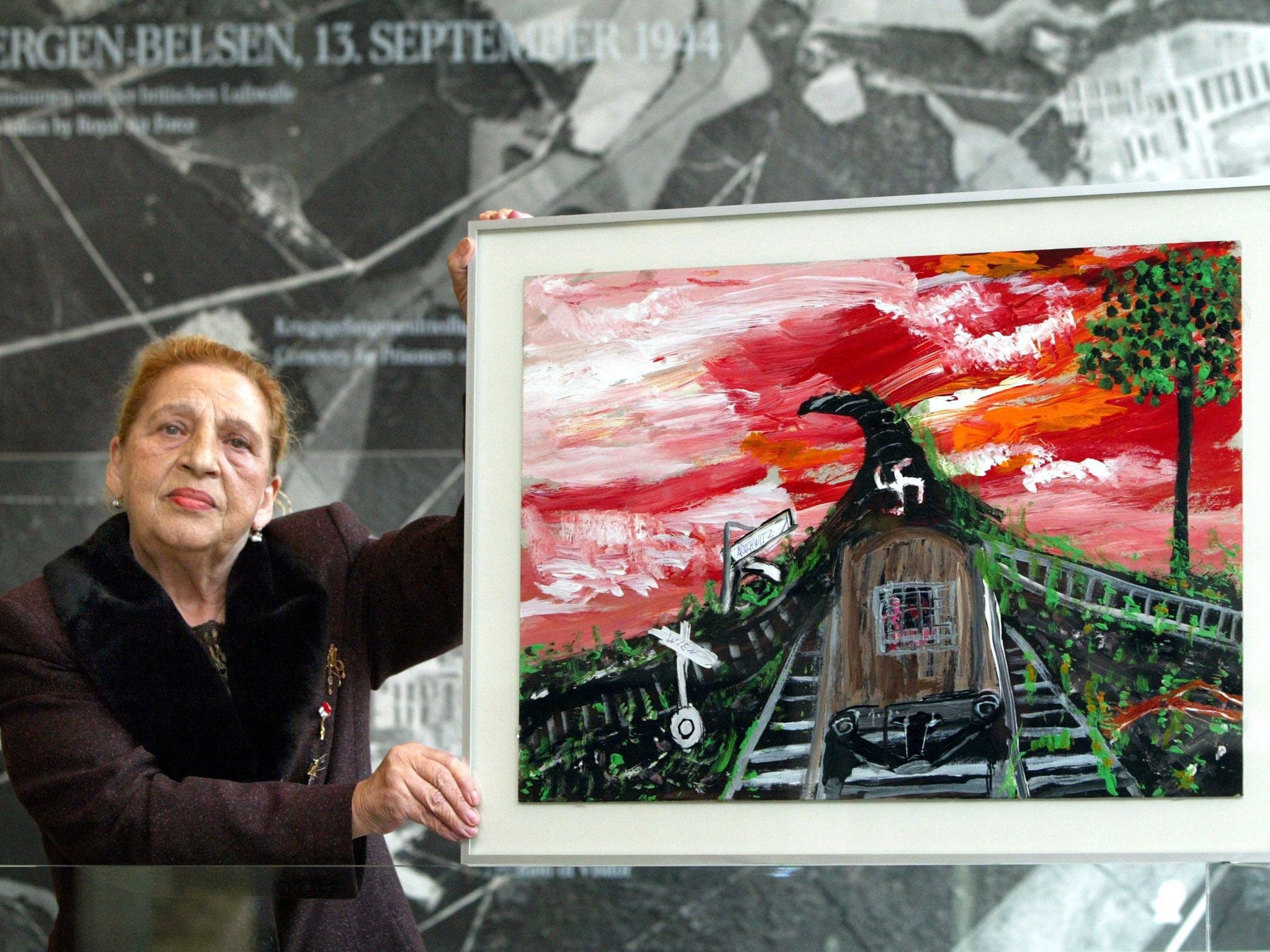 An equally authentic but highly disturbing portrait of a distinctly unsavoury man is found in Aufzeichnungen aus dem Tiefparterre, Rainer Frimmel's reworking of video footage shot by amateur videographer and diarist Peter Haindl (the title roughly translates as "Scenes from the ground floor"). Haindl filmed himself in his own apartment between 1993 and 1999, in a series of video self-portraits which reveal the nasty realities hidden below the surface of an ordinary-seeming middle-aged man. It all starts out charmingly enough, as Haindl gives his imaginary viewer a tour of his apartment, showing off his expensive mattress and his extra-large TV set, and complaining about his weight problem. But as the film progresses and Haindl begins his confessions before the camera, we find out that this man who claims to be "completely against violence in every form" is also the proud owner of two pistols and the author of some menacingly sexist pornographic poetry. By the time we finally see him squeezed into his armchair and shouting racist slogans, there is nothing to laugh at anymore.
As powerful as many of the other films were, the ultimate warning against intolerance could be found in the opening night film, Goran Rebic's The Punishment. For several months in 1999, Rebic (an Austrian of Serbian descent) interviewed mostly young people in Belgrade in an attempt to gauge the effects of years of ethnic strife and war. But while he was there, the NATO bombings began, and his interview subjects added hostility toward the West to their catalogue of disappointments. The result is an extremely disturbing portrait of a society where there is literally nothing left for people to believe in, except fear of their own government and despair about the world's responses to their situation. In one of the film's final scenes, a stranded intellectual takes Rebic to the once-bustling airport. The departures board lists just one flight for the day, and one destination: Moscow. In some ways Rebic's film is less than convincing (the MTV-style camera and editing tend to irritate, and it remains unclear where he stands) but its message alone makes it crucial viewing.
And finally, the good news: at the awards ceremony it turned out that the government had gone back on its bluff, and the prize money did come through. The Punishment shared the Grand Prize with Barbara Albert's doc-influenced fiction feature Nordrand, and an award for "Innovative Cinema" went to the "Resistance" programme. The prize money will allow a selection of films and videos from that programme to tour internationally. One of the first stops: "Visions du réel" in Nyon in May. Look for them soon at a festival or independent cinema near you.
-