Yes, it was another good year for documentaries. New forms, hybrid, personal, came up with the classical engaged and committed Film still going strong in times of crisis. Yes, Film with a capital F. Yes, most of the festivals reported an increase in audiences who went to watch the films on the big screen. Yes, there were more documentaries released in the cinemas than before, at least in many countries that I know about. Yes, it is generally easier to get to watch good documentaries online via VoDs like the DOCAlliance
As far as I know, it is still not possible to make a living as a documentary director unless you are one of the few, but important names, who make contracts with the anglo-saxon broadcasters. I have earned my money from teaching, not making films, said legendary Richard Leacock, whose memoir The Feeling of Being There (see DOX #93) is the best film book that has come out for years.
Below, you find what I found to be the best documentaries of 2012, in alphabetical order:
Alan Berliner: First Cousin First Removed (USA). Berliner makes excellent associative sequences (often with trains through tunnels) that loosens up tension and gives us viewers a bit of free time to reflect … perhaps on "la condition humaine" to use a cliché. It  makes you think what a wonderful thing FILM is. [see page 50]
Catalina Vergara: Last Station (Chile). Its beauty in approach and cinematography is rightly characterised in the DOKLeipzig catalogue as "picturesque dark tableaux vivants, the rhythm of slowness turns into poetry".
Emma Davie & Morag McKinnon: Breathing (Scotland). The film could have been entitled "Letter to Oscar", which is what dying Neil is writing, a letter, together with a beautiful "memory box" for his son to remember his father by.
Helena Trestikova: Private Universe (Czech Republic). It has a definite universal appeal at the same time as it writes (as a backdrop) the history of Czekoslovakia from 1967 until today. We see 1968 images of the Soviet invasion, we see Gustav Husak talking to the nation, we see pathetic TV images of hosts wishing the nation a happy New Year, we see images of the change in 1989. And all through the film the pop singer Karel Gott reappears once in a while to sing for us. His version of "Give Peace a Chance" is unforgettably original!
Ilian Metev: Sofia's Last Ambulance (Bulgaria, Croatia). An impressively strong work, quite simply, masterfully done. I was with the film – and its brilliant characters – the whole way through.
Joshua Oppenheimer: Act of Killing (USA, Denmark). The killers were saluted, and still are, as the films shows, through the paramilitary fascist group, now the political party Pancasila. The film has a remarkably charismatic main character, the leader of the gang and the director of the film in the film, Anwar Kongo. You are left with the feeling that Kongo, the charismatic grandfather, would repeat the sentence "all this talk about human rights pisses me off" whatever the political situation in today's Indonesia. [page 24]
Jukka Kärkkäinen and J-P Passi: The Punk Syndrome (Finland). Pertti Kurikka's Name Day is a punk band that was formed in 2009 in a culture workshop arranged by Lyhty, a non-profit organisation. Lyhty provides housing and education services as well as workshops for adults with learning disabilities.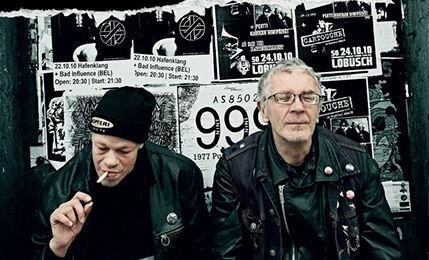 Kimmo Koskela: Soundbreaker (Finland). You can interpret this film in many ways, it has the obvious level of introducing a great musician to us, but is also follows his ambition to break all rules in terms of storytelling. What an inspiration this must be for other documentarians! [page 51]
Phie Ambo: Free the Mind (Denmark). The traumatised lives of two American war veterans. Ambo operates the camera herself and brings beauty to the characters, at the same time providing music and sound to support an editing that is superb in its integration of the four characters into a narrative flow. On top of that there are graphic and animation sequences, the latter sometimes designed to look like we are in a school – white chalk on a blackboard. A fine solution!
Sarah Polley: Stories We Tell (Canada). The director's blog text from the NFB (National Film Board), the producing body behind the film, is one of the most personal and intelligent texts I have read from a director for years. Rumour has it that Michael is not Sarah's father. She wants to make a film about this, to find out who her biological father is, and tells a story as her father tells the story and others tell their story… who is actually the father is maybe not so important for the film; what is important and what keeps you totally engaged and fascinated is the way Sarah Polley, an actress herself, tells her story in full vivacious flow.
Shlomi Elkabetz: Edut (Israel). The film director has chosen a hybrid form between fiction and documentary to tell his story. Starting thus he "makes a contract" with the audience; we know that it is a narrative that uses actors to tell stories from real life. From an occupied territory in Israel. From Palestine.
A woman tells us that she goes to Israel to clean houses, illegally of course, that she was stopped by Israeli soldiers, that she was violently interrogated, punched in the face, picked up later by fellow Palestinians, taken to hospital for treatment, and then back home. She has 11 children. This opening sequence is followed by the title of the film, Edut  ("Testimony"), and indeed the film is built as a slate of testimonies told by actors and actresses, who impersonate Palestinians, men, women and Israeli soldiers.
-