An autobiographical epic: From Canary Bananas, his first movie in 1935, to a musical production in post-Soviet Siberia, the memoir follows history through the eyes of a man who was present at so many key moments of the 20th century, among them, the battle for Burma, the Japanese surrender at Nanking, John F. Kennedy's primary campaign, the Kenyan leap towards independence, and the enrollment of the first African American students at the University of Alabama.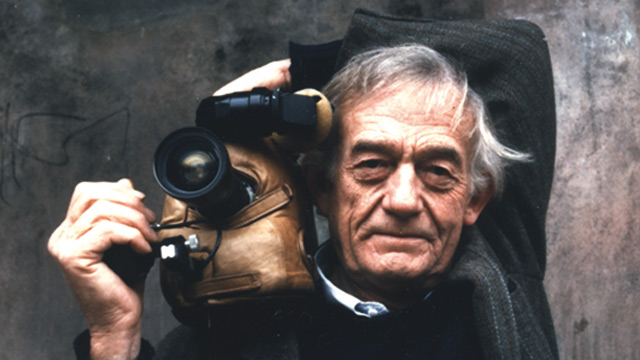 Richard Leacock writes to his woman Happy Burke in 1946: "He feels so sad that what he started in on 20 years ago has come to so little. Apparently he went to all the foundations and whatnot and got no place with them. He feels pretty discouraged when he sees only a couple of people interested in what he tried to start … Me? I'm getting more hopeful every day because I am learning a heck from Bob. He is breaking down all (or at least some) of photographic inhibitions, my being scared to try something because it 'might not' work … It's terribly late darling, so good night and I hope to God I dream of you again. I am so very, very lonely and I want you so very much. I want to hug you and kiss you all over, and nestle my head between your breasts. I want to talk to you and live with you and wake up with you beside me. Why wasn't I a plumber?" these words are from a letter dated April 1946 sent by Leacock to Happy Burke, with whom he had four children. It was written during the 14 months that he was working on Louisiana Story with Bob (Robert Flaherty) the father of documentary. It reflects perfectly the elements and tone of this magnificent book, and Leacock's gratitude towards Flaherty, who "was the experience of my life" and "who defined my future". The 25-yearold Leacock kept this appetite for learning until his death some months before the memoir The Feeling of Being There was to come out. The language of the book, the unpretentiousness – and the challenge of maintaining a normal married life faced by a filmmaker who was constantly away filming.
The book is outstanding. Leacock himself expresses "the hope that I am talking to a new generation", and there is no doubt that youngfilmmakers will be able to take inspiration and energy from it. With its richness in content and with its excellent set-up the book will have a broad appeal to film makers, but also film historians, film students, film viewers, adventurers, hedonists. It is for all generations, and in addition it can be read by anyone with reasonably good English language skills. It is film history and it is the story of the exciting life of a true documentarian. It is well illustrated and even includes recipes by Leacock, who declares that he has always been the cook in his many relationships!

Login or signup to read the rest..
If you do not have subscription, you can just login or register, and choose free guest or subscription to read all articles.
-