We Live In Public
Ondi Timoner
USA, 2009.
While watching Ondi Timoner's latest gonzo-odyssey, We Live in Public (the first being 2004's Dig!), it is quite likely that a lumpy uneasiness will rise in your throat. Not because Timoner has spent ten years with Internet innovator John Harris in all his disconnected incarnations – videotaping his last goodbye to his dying mother, prancing around in his alter-ego clown suit during his hot-to-trot entrepreneur days, filming his bowel movements and psychoanalyzing himself in the mirror – but rather because Josh Harris was right. You are a part of the fundamental shift in the human condition that Harris predicted. The Internet was the new human experience that everyone was heading for. Your uneasiness is your guilt because Josh Harris, like the most annoying kid in your class, got popular and became an oracle. Like scurrying mice, we are all bumping into each other in the virtual corridors of the social networks he conceived, just like he said we would.
From hundreds of hours of footage, We Live in Public tracks the accelerated career of "the greatest Internet pioneer you've never heard of". From the early 1990's in New York City when he founded Pseudo.com (an online TV network launched at a time when dial-up connection was supernatural) to his heyday as a filthy rich agitator and Silicon nerd-cum-celebrity, to the crash and burn of his entrepreneurial lifestyle and his subsequent reincarnation as a media/spectacle artist with big bucks to blow.
There is nothing quite like an intellectually gied egomaniac with an unlimited budget for social experiments. In December of 1999, Harris delved into Orwellian conditions with a living, breathing, crawling human installation called Quiet. He built a bunker in Manhattan, filled it with booze, food, drugs, guns and 100 willing nut-balls and attention-seekers. Harris explains how "Everything is free, except the video we capture of you – that we own." And therein lay the rub. The bunker was wired with cameras in every crevasse, meaning that all participants were vulnerable to each other at any given second. Each sleeping 'pod' was outfitted with a camera and monitor that allowed anyone to tune into several cameras simultaneously. Not forgetting the Stasi-style interrogation room where participants were mentally broken down – on camera, of course, for everyone's viewing pleasure.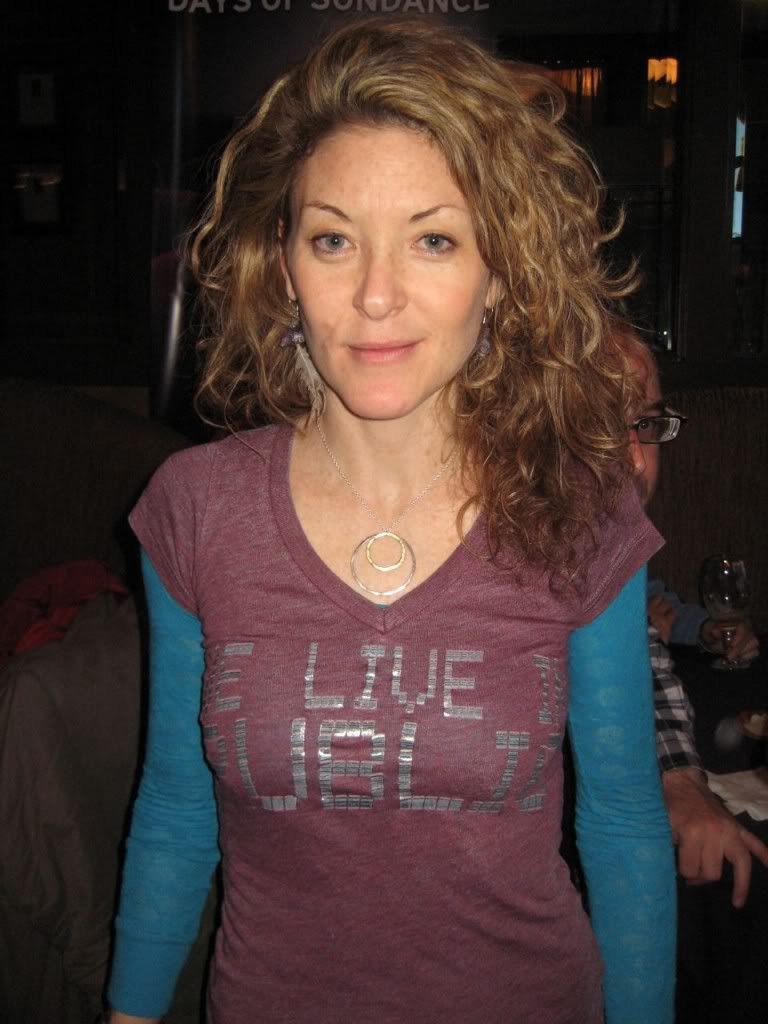 Quiet resulted in 100 hundred people showering, eating, shitting and having sex on camera. Josh Harris perverted Andy Warhol's verdict that everybody wanted to have 15 minutes of fame in his or her lifetime – according to Harris, everyone wants to be famous for 15 minutes every day. The bunker symbolised the future – people's desire for self-inflated importance – exhibitionists whose personal quirks could be broadcast to anyone who cared, or didn't care, and then gossiped about.
Like a brave soldier entering the bunker, Timoner spent allotted amounts of time in Harris' asylum, capturing the chaos with her own camera. Her sequences from the underground surface as the most intriguing scenarios in the documentary, but she admits being incredibly uncomfortable in there.
IN ALL HER FILMS thus far, Timoner's subjects and the world they inherit are so gripping (and downright insane) we can not help but applaud her for the patience to stand by and wait for the magic of bedlam, which is often far more poignant and horrifying than fiction. As an intuitive director, Timoner was so tuned-in to her material that she made the choice to pause the development of We Live in Public until technology, society, and the all-encompassing times caught up with her content. After shooting years of Josh Harris and keeping tabs on the technological movement, Timoner wasn't sure the film made sense or even had a place or a point. But we got there, and at this very moment We Live in Public is so relevant to our mode of life it is uncanny. How did Josh Harris predict our next step? How did he know we would be feeding o the phenomenon of social-networking where individuals have over-shared their idiosyncrasies and exploited their relationships and reduced correspondence to tag-lines on platforms such as MySpace, Facebook and Twitter.
What W.L.I.P. does not offer its viewers, however, is aesthetic. Timoner seems to have got stuck in the 1990's with her MTV-generation technique. With a rock n' roll subject matter, her collage-style music-tour video approach suited Dig!. A meditation on the dot.com era does not, however, call for such short-attention span filmmaking. With its pastel and neon graphics, zany cuts, fast-forwarded shots and low-budget animations, sequences of W.L.I.P. look more like old episodes of e Real World than an award-winning documentary from 2009 (We Live in Public took the Grand Jury Prize at Sundance in January, making Timoner the only filmmaker to receive the award twice, the first time for Dig!). But maybe that is the point – to produce social commentary about broadcasted privacies in the mimicked style of reality TV shows? A little culture jamming, perhaps? Not likely. Timoner's content is mind-blowing but her assembly is tiring and outdated. Although a qualified pro at capturing the mad drivel of geniuses and punching it up with hard fast edits, Timoner falls short of style.
The rhythm is right, however. After Quiet it seemed Josh Harris could not get any higher, more outlandish or cheekier. Not the case. Timoner goes beyond the party spectacle of Quiet to a more intimate, self-reective and egocentric phase of Harris' ventures. Next up was We Live in Public, the first online reality TV show that featured the daily lives of Harris and his then-girlfriend Tanya, captured by 32 cameras in their NYC loft. Everything they did and said was online – and consequently could be poked, prodded, and debated by a constant stream of chatroom gossip. Much like The Truman Show, We Live in Public proved to be an unnatural state in which to situate one-self. And so Josh and Tanya's relationship fell to pieces, as did the show and Harris's bank account.
After the burial of We Live in Public, Josh Harris's predictions, together with his exemplifying and society-setting tactics, resulted in a nervous breakdown. Raised in a sad and lonely childhood with a television set for parents, Harris' compulsive yet brilliant mind and glorified hubris ultimately lead to his down-fall. Towards the film's conclusion Timoner's camera visits Harris on his apple farm and in the elds of Ethiopia, two destinations he uses to break from the buzz of circuitry.
We Live in Public is the documentary to watch now. Through Timoner's quick-cut cinematic evolution of the Internet, illustrated through the panorama of virtual spectacles that Josh Harris conducted, a simple truth surfaces. And in that truth is the freedom to hang up or disconnect. We Live in Public forces us to acknowledge the accelerated mode through which information technologies are rocketing us into a reality of utter impatience and constant availability, where thoughts, actions and social patterns are logged daily.
At times uneasy, exhilarating and all-too-true, We Live in Public will prove to be the penetrative crystal ball of documentary cinema.
-