The Duisburger Filmwoche is the annual festival for German-language documentary, held each November in the somewhat grey but culturally vibrant town of Duisburg on the banks of the Rhine.
The Duisburg event is famous within the German-speaking countries for its "debating culture," which stems directly from several festival policies. One rule is that filmmakers must agree to be present to "defend" their films. Another is that there are no parallel screenings. Each film is followed by a lengthy discussion between filmmaker, festival team, and audience. Some of the strongest words in documentary history have undoubtedly been spoken in the back rooms of the cinema on Dellplatz, the Filmwoche's traditional home. The overall atmosphere is a cross between film festival, academic conference, and family reunion.
In line with the Duisburg tradition, this year's selection ranged from multiple prize-winners with lots of festival exposure – like Pripyat and Herr Zwilling & Frau Zuckermann – to new films by largely unknown directors. The goal: as usual, to define the current state of doc production in the German-speaking countries, and in general.
Longtime festival director Werner Ruzicka is supported in his duties by the Selection Committee, a small but dedicated team which helps define the program and moderate debates. It wasn't easy to schedule a round-table discussion with Ruzicka and the entire selection committee, since they all make a point of attending all the screenings and discussions. But they made a special effort for DOX, and here are the results. A portrait of a unique festival. The participants:
Werner Ruzicka, Festival Director, and the Selection Committee: Elisabeth Büttner, Jutta Doberstein, Volker Heise, Rembert Hüser, Alexandra Schneider
DOX: Werner Ruzicka, you and the selection committee cast secret ballots to select the films for the festival. In spite of this democratic procedure, you are the festival director. Do you have veto power?
WR: It is indeed a democratic process. My vote carries the same weight as the others. When we have to choose between films, there is an open discussion. Sometimes when there's a tie, or when I feel very strongly that a film should be shown here, I make the final decision. But out of a programme of about 30 films, that happens only once or twice.
DOX: How do you recruit potential submissions to the festival?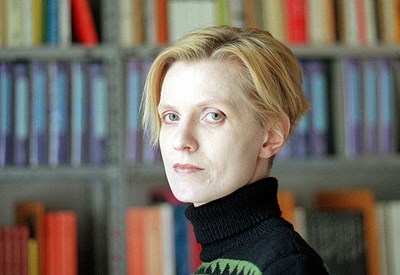 EB: Each of us tries to thoroughly investigate documentary production in our own country or region. We are especially interested in discovering new works, and works produced at the film schools. We try to find the broadest possible selection for the commission to look at together.
WR: We have a good network for keeping informed of works in progress and potentially interesting films. Duisburg is sometimes criticized for showing too many TV films – a rather silly criticism, since hardly any documentaries today are made without TV participation. But it's also not a relevant critique because, through our good connections with the broadcasters we know quite early which films are in production, and so we try to show them here before they are aired.

You have to login or create account (top menu) to read on for a while. Or get full access, print magazines and your own presentation page as a
member
.
-